Teenage Dick
A brilliantly hilarious take on Richard III, Shakespeare's classic tale of power lust, Teenage Dick reimagines the most famous disabled character of all time as a 16-year-old outsider in the deepest winter of his discontent: his junior year at Roseland High. Bullied for his cerebral palsy, Richard plots his revenge — as well as his glorious path to senior class presidency. This sharp-witted production is at once everything you'd imagine and nothing you'd expect.
In assessing the upcoming co-production of Teenage Dick in the current environment, the Pasadena Playhouse has proactively made the decision to move it to digital streaming, which will be made available exclusively at pasadenaplayhouse.org this February.
Date
Thursday, Feb 10th, 2022 to Sunday, Feb 27th, 2022
Location
Pasadena Playhouse
39 S. El Molino Avenue
Pasadena
---
Tchaikovsky Violin Concerto
Join the Pasadena Symphony and Pops for Tchaikovsky violin Concerto featuring Violinist, Chee-Yun
Program:
Gabriela Frank Elegia Andina
Tchaikovsky Violin Concerto
Tchaikovsky Romeo and Juliet Fantasy Overture
Rimsky Korsakov Capriccio espagnol
Lidiya Yankovskaya, conductor
Chee-Yun, violin
Date and time
Saturday, Feb 12th, 2022
Performance Times: 2:00PM & 8:00PM
Location
Ambassador Auditorium
131 S St. John Ave
Pasadena
---
Rose Bowl Flea Market
Vintage treasure hunters and bargain seekers flock to the legendary Rose Bowl Flea Market. The second Sunday of every month, experience over 2,500 vendors full of antiques, vintage clothing, local art, and specialty products.
Reopening Update
The Rose Bowl Flea Market will resume for in-person shopping beginning on Sunday, April 11, 2021. Masks are required and social distancing measures in place. Cash only for admission. Bring exact change. Admissions may be line managed and entry delays are possible.
Admission Times and Cost
VIP admission
5:00 AM to 8:30 AM – $20 per person. Cash only. No credit cards. The exact admission price only, no change.
Regular admission
9:00 AM to 3:00 PM – $10 per person. Cash only. No credit cards. The exact admission price only, no change.
Children under twelve enter free with an adult.
Date and Time
Sunday, Feb 13th, 2022
Rose Bowl Stadium
1001 Rose Bowl Drive
Pasadena
---
Patches and Pins Expo
Patches and Pins Expo is peopled by tactical visionaries with strategic craftsmanship for handheld treasures. Possessing the skill in which art and technical ability are combined. Vendors create thousands of unique, custom enamel pins, and other keepsakes every year. Since 2015, P&P has become the essential platform connecting pin makers and pop culture enthusiasts with the public. FREE GENERAL ADMISSION
Date and time
Saturday, Feb 19th, 2022, 12:00pm – 7:00pm
Location
Pasadena Civic Auditorium
300 E Green St, PASADENA
---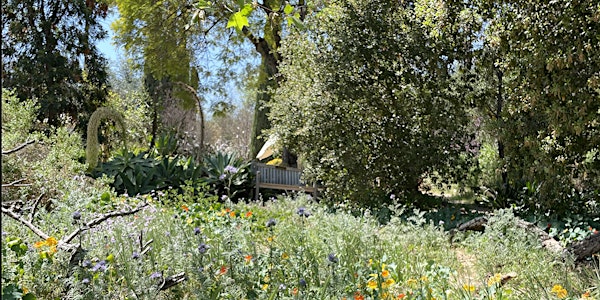 Water wise garden techniques with Master Gardener Debby Figoni
Water wise gardening techniques with Water Wise Landscape Expert and Master Gardener Debby Figoni Dunn
About this event
Debby will be sharing her advice on how to plan for, install and irrigate a water wise garden in Southern California at Arlington Garden. Interested in finding out more how you can be saving water and supporting the diversity of wildlife in your area? Come to this free workshop to find out more.
Debby Figoni Dunn is an enthusiastic advocate for the environment, with an extreme passion for educating people to use water efficiently. In her work as the Water Conservation Administrator for the City of Beverly Hills, and in teaching water wise landscaping workshops for other municipalities, Debby has assisted over 12,000 residents and business owners to become more efficient water users. She is a Master Gardener and has created award winning landscapes that are attractive to people and wildlife. Debby brings her experience to audiences in a fun, easily relatable way, and empowers her students to use water wisely as they create and maintain their own landscapes.
We ask that you please wear a mask to this event.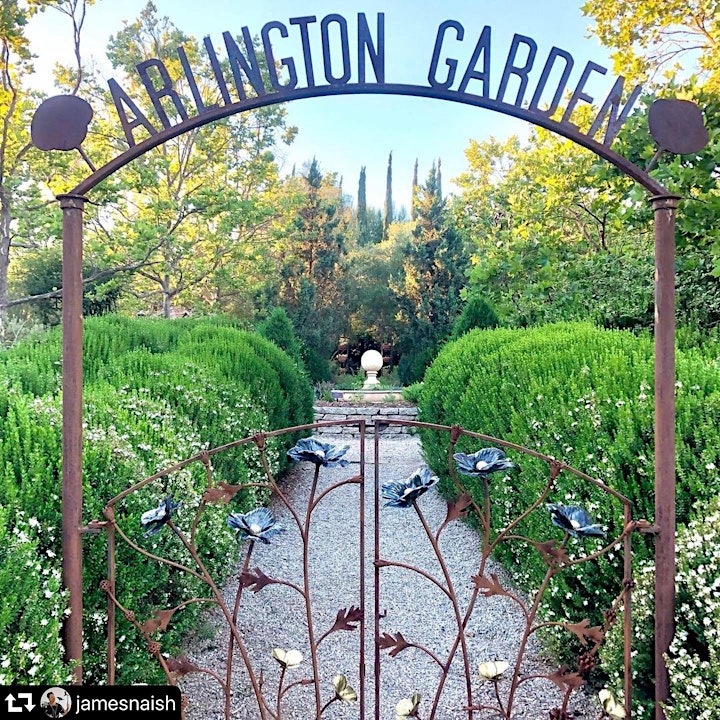 Arlington Garden is a climate-appropriate, habitat garden offering learning, inspiration, and enjoyment for all. We are a free, volunteer-maintained garden that is a 501(c)(3) nonprofit organization.
We endeavor to engage, educate and demonstrate how a climate-appropriate habitat garden can be both beautiful and practical to maintain while incorporating the goals of water conservation, habitat creation, and environmental sustainability.
Date and time
Sat, February 12, 2022
2:00 PM – 3:30 PM
Location
Arlington Garden in Pasadena
275 ARLINGTON DR
Pasadena
Facebook Comments