While popular furnishing retailer Crate and Barrel has been a Pasadena resident since the 1990s, its "sister" store, Crate and Barrel Design Studio, has recently opened its doors as the brand's first-ever concept store. Located in Old Pasadena (60 W. Colorado Blvd.), the studio serves as a brick-and-mortar extension of the brand's online design services.
In the studio space, customers can partake in a one-on-one experience with one of the brand's design experts, who help create a plan customized for your design needs or provide assistance with made-to-order furnishings. In addition to a plethora of design services by trained experts, customers can explore the boutique-like surroundings to discover the curated, exclusive selection of furniture and décor not available elsewhere.
Whether you're planning a home renovation or simply want to change up a room, a studio design expert is there to help by utilizing digital tools, 3D design renderings, mood boards, and floor plans to turn your virtual visions into your reality.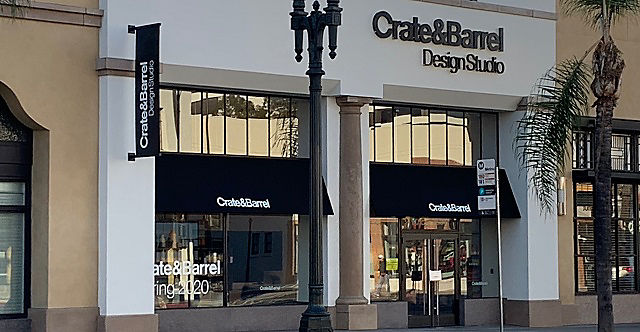 Crate and Barrel Design Studio
60 W. Colorado Blvd., Pasadena, CA
(626) 683-8000
Visit Crate and Barrel Design Studio online
Facebook Comments