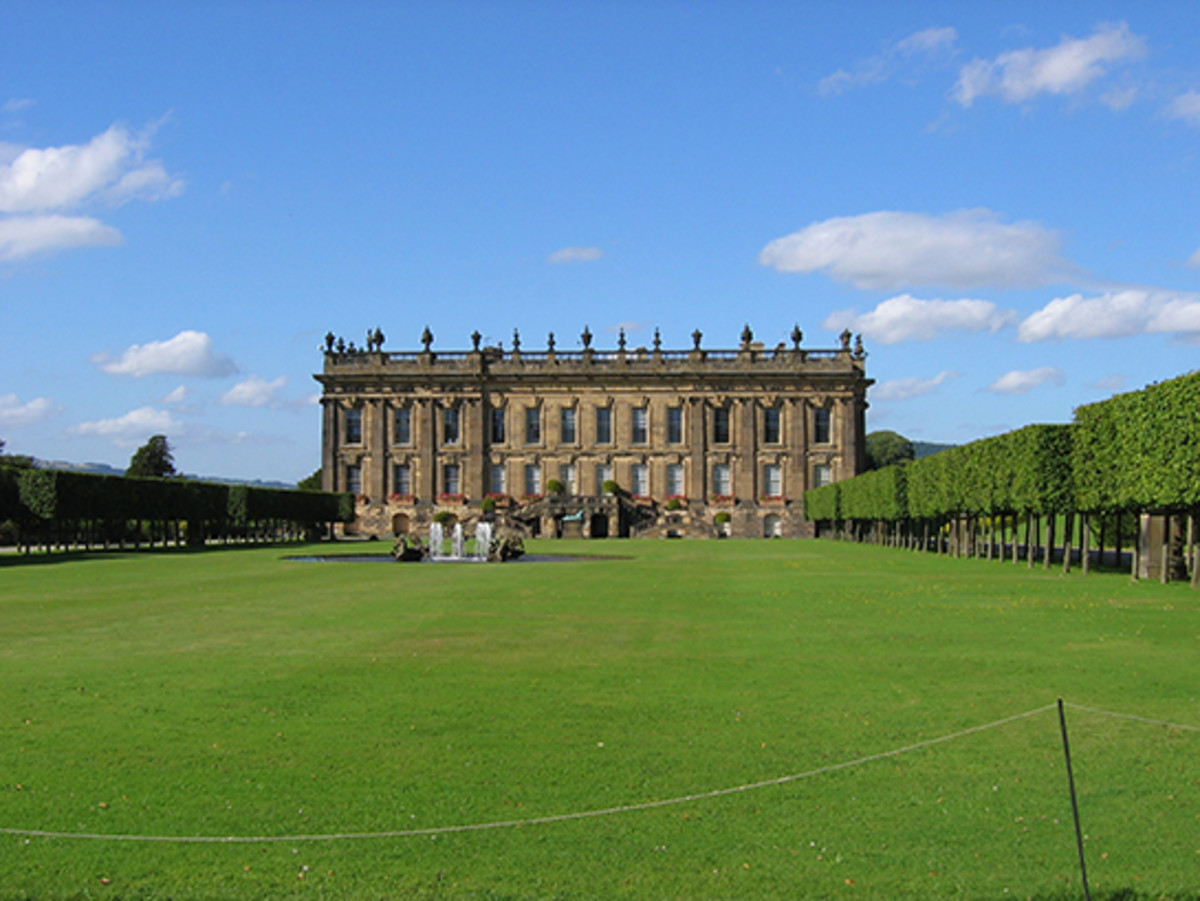 Travel expert Catherine Adde explains her love for the English manor estate and suggests a few you'll fall in love with too.
By: Catherine Adde // Images: Courtesy of Travel Store
Long before the wildly popular Masterpiece Theatre series "Downton Abbey" took the world by storm, day trippers and tourists have traipsed through the grand historic estates in England. The real Downton Abbey is Highclere Castle in England and the number of annual visitors continues to rise thanks to this PBS hit. American travelers certainly have a fascination with castles, the houses of the aristocracy and royalty. Who doesn't like peeking into the lifestyle of a bygone era amid soaring entry halls, private chapels, and the art, antiques, and incredibly ornate gardens? Driving up a long, winding private drive lined with trees, with big gates swinging wide, allowing me entrance to this world feels like opening a present.
When clients want to plan a trip to London, I advise venturing out into the countryside of Great Britain—a tour of at least one of its fabulous collection of country estates is a must. Imagine the Pasadena region's most iconic grand estate house, the mansion and grounds of Henry and Arabella Huntington, multiplied 2,000 times over. That's a rough estimate of the last count of stately historic homes in all of Britain. And today's count is but a fraction of the original, after a period in the mid-century that saw a manor house was torn down every few days as more and more of the old aristocracy became unable to afford the upkeep and "death duties" imposed upon the estate at the death of a lord or lady. Fortunately for posterity, the urgent need for saving these homes gave rise to organizations like Save Britain's Heritage, the National Trust, English Heritage, and the Historic Houses Association, to name a few. The American branch of Britain's National Trust is The Royal Oak Foundation and is headquartered in New York, where fundraising continues to this day intended to preserve, conserve and protect these estates and their precious treasures.
My affinity for these estates and appreciation for the vital preservation efforts necessary to maintain this history for later generations stems from personal experience with the sometimes creative solutions necessary to achieve pricy preservation goals. In 2002, I learned of a woman who had recently inherited her aunt's stately manor, Stokesay Court, located in Shropshire. Unfortunately, she and her brother would have to sell the contents of the house to pay the required taxes. As part of a thesis project, I wrote to the heiress and offered to draft a marketing plan that would raise the necessary capital through tourism. To my delight she accepted. Our plan eventually grew beyond tourism revenue and involved marketing the estate as a film location. So many of these estates provide ideal dramatic locations, and Stokesay was no exception. Appearing in films, including the Academy Award-winning Atonement, has provided the necessary capital for the estate's preservation.
Fortunately, Stokesay was just one small part in a longstanding and well supported preservation effort that affords the estate tourist a number of options. If you plan to stay in London, the most famous house in the capital is likely Apsley House, home of the first Duke of Wellington. The Duke is now known as much for his victory at the Battle of Waterloo as for his invention of the eponymous "Wellington" rain boots, or wellies, a pair of which are on display, at the manor. Also in London is the grand town home of Princess Diana's family, Spencer House, and the pre-Raphaelite artist, Lord Leighton's grand house, with its eclectic Moroccan theme, in the Kensington area, one of London's many charming neighborhoods. Another such neighborhood is Marylebone, home to the Wallace Collection. This grand house was left to the nation by the Wallace family and features not only numerous pieces of fine art, but also an impressive array of 14th century armor. I always wondered how it felt to be a knight of the realm jousting with his enemy under the under the weight of that armor.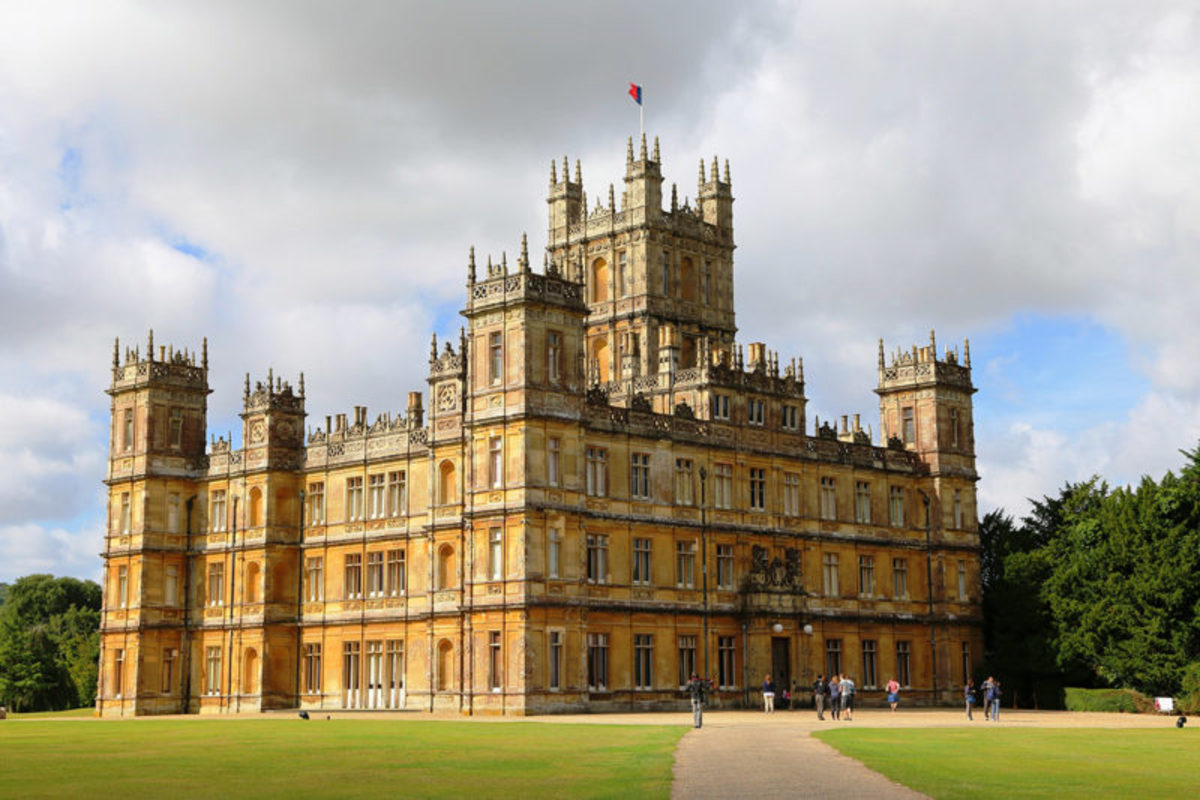 For trips further afield, the Althrop House, the Spencer family's ancestral home, and Diana's resting place, provides an excellent audio tour narrated by her brother, the Earl Spencer. Nearby is Oxford Blenheim Palace, an enormous home, still inhabited by the Duke of Marlborough and the birthplace of Winston Churchill. County Derbyshire has the stunning Chatsworth House which is owned by the Duke and Duchess of Devonshire and is like a gemstone in a setting of vast rolling hills. It's no wonder the BBC and the American film industry have used Chatsworth as the setting for a number productions from The Duchess and Pride & Prejudice to Wolfman with Anthony Hopkins.
There is simply nothing like the breadth, number and magnificence of the preserved manor houses of London and the English countryside. But at least, here in the Pasadena area, we have a bit of the spirit and grandeur to hold us over until we visit abroad. After all, we have the nearby Huntington Library, Art Collection and Botanical Gardens in San Marino—a stately manor house in its own right, it houses a world class collection of art, books and antiques that came across the pond from British stately homes, bringing their magical history to our world here in California.
Catherine Addé is a native of Pasadena, a Certified Travel Counselor affiliated with TravelStore and Signature Travel Network. Her Master's Degree is in Tourism Management and she has held executive positions with Royal Caribbean, Holland America, Windstar and Cunard Line Ltd. She lives in in the hills near Pasadena and in Wales, UK, with her husband and two cats.
Facebook Comments