Surrounded by bays, inlets, rivers, and mountains, with a 1,000-acre park near its center, Vancouver is defined by nature. Its location at the southern end of Canada's West Coast means that winters are seldom unpleasantly cold. The population of greater Vancouver was 430,000 people 30 years ago and increased to nearly 2.5 million by 2016. Now Canada's third-largest city, its stunning landscape and cosmopolitan feel make it a lovely place to visit.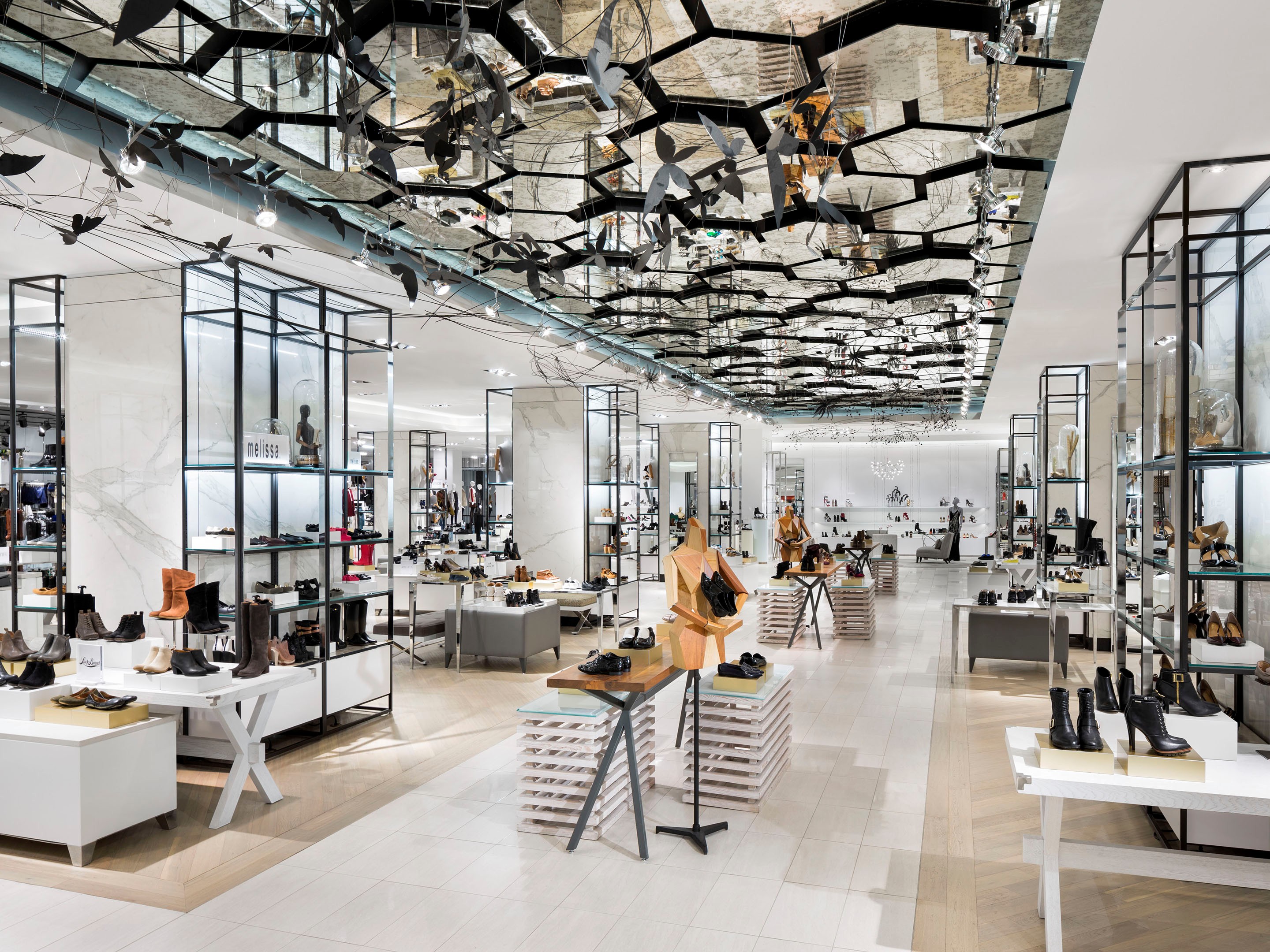 WALK THROUGH THE BAY
As the Western U.S. once had a multitude of Sears, J.C. Penney, and Broadway department stores, there has been a Hudson's Bay since before there was a Canada. Founded in 1670 as a fur-trading business, it remains a full-service department store with one of its largest locations in downtown Vancouver. Hudson's Bay striped blankets and coats have been famous for 200 years. Walking through The Bay, as everyone calls it, is a bit of an anachronism, with its glass counters and staffers on duty behind them to answer questions and offer advice.
LET'S GO SHOPPING 
Robson Street in the heart of Vancouver's West End offers a collection of clothing, cosmetics, jewelry, and shoe stores. The primary shopping area is about a mile long. Still another retail haven is Fourth Avenue in the city's Kitsilano neighborhood. Kitsilano, often called "Kits," was the center of the city's counterculture era of the '60s. With its baby clothing stores, a Whole Foods market, ski-wear retailers, and bakeries, those days are gone, but there remains plenty to see and do.
STANLEY PARK
A must-see is the nearly 1,000-acre Stanley Park (about 20 percent larger than New York's Central Park), extending to English Bay, which in turn leads to the Pacific Ocean. The designated national historic site has birds as large as great blue herons and as small as chickadees, which will land on your palm for slivered almonds or sunflower seeds if you stand still with your hand extended. There are also raccoons, skunks, squirrels, and the rare coyote or beaver. On a nice day, walk around Lost Lagoon at the southeastern end of the park. English Bay is at the western end of the park.
TIME TO SLEEP
One notable landmark is the Hotel Vancouver, now called the Fairmont Hotel Vancouver ($212 and up). It's 80 years old but still luxurious and offers a lovely afternoon tea service. Another historic option is the 107-year-old Sylvia Hotel ($83 and up) on English Bay and just two blocks from Stanley Park. You'll find a nice restaurant and quiet, spacious cocktail lounge, where you can enjoy grand views of the bay or cozy up in front of the fireplace with a 1954, the vodka and Chambord cocktail named for the year the lounge opened.
Photo Credit: City of Vancouver
Facebook Comments